Leo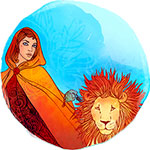 Jul 23 - Aug 22
---
Today's Horoscope
This week
This month
---
Leo Weekly horoscope for May 29 to Jun 4, 2023
As you move into the new week Mars has only been in Leo for eight days, but in that time the Moon has moved through and he has clashed with Pluto in your relationship sector for the first time here in our lifetime. It was that clash between the planets of war and revolution that has made your personal and relationship needs more transparent and the timing couldn't be better. Already this has helped to fire up Mars' passions, drive, warrior and competitive spirit while with Pluto leaving your relationship sector at the end of next week, this has left you with a better sense of what you want from your relationships and what they need from you. If this did expose any issues, the Moon's return to your communication sector from Tuesday to Thursday can give this a voice. Meanwhile, it is over the weekend that the Moon will not only return to a fun, playful, romantic and creatively charged part of your chart but as a Full Moon will make it easier to embrace the weekend spirit.
Love & Romance
Both matters of the heart and your relationships will benefit from the Moon's influence this week, though in different ways and at different ends of the week. It is between Tuesday and Thursday that the Moon will not only make its last visit to your communication sector before Pluto leaves your relationship sector later next week but with a chance to give anything flushed out last week a voice. Last week saw both the Moon and Mars clash with Pluto, flushing out any balance issues between your personal and relationship needs that you can now give a voice to. Meanwhile, the Moon will not only return to your romantic sector on Saturday but as a Full Moon. By pure chance, the most romantically charged Full Moon of the year is falling over the weekend and a friendly aspect to Mars in Leo and to both planets in an adventurous part of your chart will create a potent mix of romance, passion and adventure. This is the perfect warm up for Venus, planet of love's return to Leo early next week.
Business & Career
As you move into the new working week Jupiter has been in your career sector for 12 days and with the Sun gone things are settling into the new normal. This means instead of the Sun's short month long visit, with Jupiter here until May 2024 his quest for professional growth and expansion will continue for the next 12 months this has taken away the urgency as you settle into the journey. With Pluto retrograding back into your work sector at the end of next week this will add another dimension, but with some loose ends to tie up until then. While having Mercury in your career sector during Jupiter's early weeks is making it easier to keep your head in the game and to think on your feet, his job is also to finalise the annual focus that career matters get at this time each year. With Mercury leaving just as Pluto returns to your work sector later next week, this is a chance to first take care of any more mundane or immediate talks, choices, decisions or plans.
Money
Beginning the week with the Moon in your income sector is always an advantage, giving you a sharp nose for money and a lucrative sense of direction from the start. With the Moon making lots of contacts and all of it on Monday, this could be a case of information overload, making it important to listen to your gut without overthinking things. On the one hand, a clash with planets on the other side of the financial fence might create some financial tension, but a friendly aspect to planets on the career front can turn this into motivation. All this while the Moon aligns with the dwarf planet Ceres for the last time before she leaves, wrapping up a deep dive into your income needs and priorities. As this is the Moon's first visit since Jupiter's return to your career sector, this is vital insight as you head into your biggest year for professional growth and expansion in over a decade.
Health
One of the biggest impacts on our physical, mental and emotional health is not only the importance of rest and time out to recharge your batteries but the permission we give ourselves to relax. Stress is the most toxic thing we can put into our bodies, so the more we can do to relieve it the better. Helping with that is Venus, who is cruising her way through her last full week in a nostalgic part of your chart. Helping to keep this in balance is Mars, who in his second week in Leo is also giving you the energy to get moving when you need to.
---
You may also like