Leo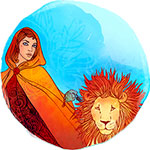 Jul 23 - Aug 22
---
Today's Horoscope
This week
This month
---
Leo horoscope for June 2022
What you have as you move into the new month is something to get excited about, with plenty of variety but with few if any challenges. Because not only the Sun but both the slower and the faster planets are all still on the same side of the sky, there are no planetary oppositions and won't be until the Sun moves into opposition with Pluto later next month. This is creating a lot of harmony in the heavens but also a situation where the planets can get on with their own agendas without encountering roadblocks. As there are multiple agendas, this is creating variety without challenges, and this is the recipe for the perfect month.
Because the Sun will always spend the first three weeks of June in your friendship sector, this is putting a lot of focus on your social life, friendship, teamwork and networking. With Mercury returning on 14th June and Venus on 23rd June, this means this will continue even when the month long wind down of your current solar year begins on 21st June. Meanwhile, this is being balanced by what will also be a good month professionally, with Venus and Mercury both starting the month in your career sector and both getting and receiving a lot of support from Pluto in your work sector.
However, with Pluto in retrograde motion right through the middle months of the year and Mercury in retrograde motion until 3rd June, there is none of the urgency or need to have your foot on the gas 24/7 that you will find when Mars returns early next month. Meanwhile, what is creating the greatest variety and what is making this one of the most exciting months of the year is starting the month with Mars and Jupiter aligned in your sector of adventure, travel, learning and discovery. Mars will continue to fuel a passion for adventure all month while for Jupiter this is just the start of a 12 month journey to expand your horizons.
Love & Romance
With no planetary activity on the romantic front but the Moon returning not only returning this month but as a Full Moon, the spirit of romance will get its turn midmonth. Until then, the focus is on your relationships and in particular on Saturn's retrograde turn in your relationship sector on 5th June. By the time we move into the new month, Saturn is already at a standstill and after months of a lot of urgency and heat on the relationship front, things have settled right back. As the only planet here until the Sun returns in January, Saturn is charged with keeping your relationships on track so when he slows down, everything does.
Saturn has the brakes on because he will need to come to a complete standstill before turning retrograde, something that will bring a chance to revisit the past but also stop and go back over old ground. This is Saturn's third retrograde turn here in as many years, so this has become a familiar part of the journey towards better understanding of what you want from your relationships and what they need from you and of the growth that is happening as a result. However, it is also the last retrograde phase and while it will span the middle months of the year, this is the last chance to revisit the past before he leaves next March.
By the time the Moon moves through your relationship sector from 17th June to 19th June, Saturn will have been in retrograde motion for nearly two weeks, with a chance to get a feel for what this is drawing your attention to. Until then, as Saturn settles into his retrograde phase there is a chance for matters of the heart and all things romantic to get some much needed attention. While the Moon will return to your romantic sector every four weeks, without any planetary activity these romantically charged lunar vibes are all that you have. The Moon will move through from 13th June to 15th June, but it is the Full Moon this will create on 14th June that can give the spirit of romance a serious boost.
Business & Career
While the Sun left your career sector on 21st May, taking the solar spotlight off your career situation and matters as it does at this time each year, a set of coincidences means you start the new month with Venus and Mercury here. Normally, Venus and Mercury would have left with or before the Sun but to have both still here means that you begin the month with heart and mind on the same page and still engaged. Held back by a retrograde turn late last year, Venus is running behind schedule and only returned to your work sector late last month. Until leaving on 23rd June, Venus will work to fuel your professional confidence, attract opportunities and steer things in a lucrative direction.
Meanwhile, while Mercury did leave your career sector at the end of April, a retrograde turn last month has seen him retrograde back in for a double dip visit, something that is having an impact on both the job and career fronts. Mercury only returned on 23rd May but already he has moved into a friendly aspect to Pluto in your work sector, for the second time in just four weeks. The difference this time is that both were in retrograde motion, allowing them to join forces as they focused on untapped professional and job potential.
Mercury is still in retrograde motion as you move into the new month but is already slowing ahead of a direct turn on 3rd June. This will be a fast turnaround for Mercury, leaving just 11 days later on 14th June. However, in that time Mercury will be retracing the same ground for the third time, with an opportunity for a do over but also with your head in the game and knowing now what you didn't then. Venus will stay on until 23rd June but with Mars returning early next month, there will be just a short chance to catch your breath before the busiest two months of the year on the career front begin. Meanwhile, Pluto will remain in retrograde motion, keeping work and job matters on an even keel.
Money
Because Venus, Mars and Jupiter all left your financial sector last month and because the last only left late last month, you are still adjusting to the shift in dynamics this has created. You began last month with five planets in your financial sector and with the first and only alignment between Jupiter and Neptune, the planets of luck and dreams having just run its course. With Venus and Mars, the planets of money and drive here as well, this brought resources together that have forever changed your sense of what's possible and while things have dialled back the journey continues.
Venus, who was the first to leave last month will be back again next year while Mars, who was the last to leave won't return until 2024. However, with Mars' financial passions and fighting spirit still fresh. Jupiter will return in October to tie up loose ends, leaving things open. It is the two planets staying on that can turn a short term advantage into something a lot more enduring. Staying on and here now for the rest of the year are Neptune and the asteroid Juno, one the planet of dreams and the other the queen of commitment, together committed to keeping the dream alive and the momentum going.
You don't have the amount or the calibre of planets you have had move through your financial sector over recent months and not forever hold onto the chance this has given you to take your financial power back. The Moon will make its monthly visit to your financial sector from 19th June to 21st June, with a chance to check in just before Neptune's retrograde turn on 28th June. Meanwhile, with no planetary activity in your income sector but a lot developing on the job front, the Moon's visit from 6th June to 9th June is especially important. This will sharpen your nose for money and act as a trigger during Venus, the planet of money's early days in your work sector.
Health
With Pluto in retrograde motion in your health sector and the wind down of your current solar year underway by 21st June, there isn't the same drive to push yourself as there was earlier in the year. This is a familiar slump that signals the approach of your birthday month and new solar year. With the Sun not returning to Leo until later next month, this gives you plenty of lead up time as you get a hang of how much is too much and how much is too little in terms of physical output. As always, the Moon's return to your health sector from 15th June to 17th June will be a valuable chance to check in and especially with what your body is telling you.
---
You may also like