Leo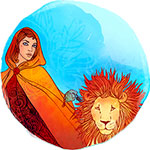 Jul 23 - Aug 22
---
Today's Horoscope
This week
This month
---
Leo horoscope for November 2023
Where things slowed down for a while there and especially in September when there was barely any planetary activity and all but two planets in the solar system were in retrograde motion, things are starting to speed up considerably. Not only that, but while there is still a lot of focus on tying up loose ends and capitalising on the gains already made, you are also breaking new ground as the Sun and the planets surrounding him make their way through a part of the sky that no planet has visited so far this year. As is always the case, because the Sun will always spend the first three weeks of November in your home and family sector, the solar spotlight is always on things close to home at this time of year.
The Sun is not on his own, with Mercury here to help with the communication lines and to keep your head in the game until leaving on 10th November, but with Mars and the dwarf planet Ceres here until the end. In his first visit in two years Mars is giving you the drive to make things happen and get things done while in her first visit in four years, Ceres is focused on understanding your needs and priorities. With the Sun leaving on 23rd November, Mars on 24th November and Ceres on 25th November, in their final days together they will be pooling their resources.
This means that the Sun, Mars and Ceres will burst into your romantic and creative sector on mass, with the first planetary activity on the fun, playful, romantic and creative front for the year something that will be worth the wait. Mercury's return on 10th November gives him a chance to go ahead and spend time on his own as he works to give your heart a voice and to put heart and mind on the same page. Meanwhile, held back by a retrograde phase Venus won't leave your income sector until 8th November. With a lot of help from the planets in your work and career sectors, Venus will be working to make these final days as lucrative as possible. It is then that Venus will swap her planet of money for her planet of love hat, as she returns to your communication sector to give your heart and your relationships a voice. This is two days before Mercury begins a similar mission.
Love & Romance
On both the romantic and relationship fronts there is a sense of anticipation in the air, with your heart's over the horizon radar sensing that there is change in the air. On the relationship front this is something that is on your long range radar, for while Pluto is back in direct motion and is slowly making his way back to your relationship sector, he won't return until January. This is more a growing sense that 2024 is set to be a big year on the relationship front. You will get a better sense of this and have a chance to become more emotionally engaged when the Moon moves through your relationship sector from 19th November to 21st November. Meanwhile, it is your short term radar that is picking up on the romantically charged times ahead.
There has been no planetary activity in your romantic sector since late last year, with only the Moon's monthly visits to keep the spirit of romance alive. However, by the time the Moon returns from 14th November to 16th November, everything will have changed and in a way that is just a small taste of things to come. It begins when Mercury returns on 10th November to begin the first planetary activity in your romantic sector this year and what is normally a 14 to 15 day mission to give your heart a voice and to put heart and mind on the same page.
It is just as Mercury should be preparing to leave that the Sun will return on 23rd November, something that at this point each year will always turn the solar spotlight onto matters of the heart and all things romantic. However, this is when the floodgate will open with Mars returning a day later to fire up your romantic passions and fighting spirit and the dwarf planet Ceres returning on 25th November to begin her first deep dive into your heart's needs and priorities in four years. There is no way that Mercury is going to miss out on this and instead of leaving, will be putting the brakes on ahead of a retrograde turn next month that will keep him here until January. This is the start of a journey that won't end until February.
Business & Career
While the same planets that have been in your work and career sectors for much of the year are still here, with none leaving and no new planets having returned, the conditions on both fronts have changed and become a lot more empowered. On the job front, this is thanks to Pluto's direct turn in your work sector last month. While still barely moving and while it is still a case of slow and steady winning the race, you are looking to the future and with Mercury returning early next month, there is a sense of change in the air. Pluto had been here for 15 years before he left in March, only to retrograde back in less than three months later.
This makes this a double dip visit, with the planet of change and revolution returning for a recap and to go back over old ground. In hindsight, this has helped you identify where you might want to change things up before he leaves again in January. With Mercury returning early next month and the Sun three weeks later, Pluto will hitch a ride on the annual planetary activity on the job front. Until then, you are looking rather than racing towards the future. The Moon will return to your work sector from 16th November to 19th November, giving you a better read on work and job matters and any progress that is being made.
Meanwhile, while Jupiter and Uranus will remain in retrograde motion in your career sector for the rest of the year, an eclipsing Full Moon last month has energised things across the income, work and career fronts. With Venus, the planet of money in your income sector until 8th November and set to move into a friendly aspect to Pluto on the job and Uranus on the career front before leaving, this is something that will follow you into the new month. The Moon will come full circle from that eclipsing Full Moon from 25th November to 27th November and it is then that anything triggered four weeks earlier could come home to roost in unexpected ways.
Money
This is the point in each financial year when things are fairly quiet on both sides of the financial fence. With the Sun always gone from your income sector by the end of September and the faster planets that travel with him usually gone by then, there is rarely any planetary activity on the income side of the financial fence at this time of year. At the same time, while dreamy Neptune has been in your financial sector since 2012 and won't leave until 2026, he is not only always in retrograde motion as you move into November but slowing down ahead of a direct turn. While for Neptune that is still the case, that is the only thing that is typical for this time of year.
The first difference is that Neptune is not on his own and as you move into the new month Saturn has come to a standstill as he comes to the end of his first retrograde phase in your financial sector in three decades. Neptune won't turn direct until early next month, but Saturn's direct turn on 4th November will end the total focus on the past and while leaving Neptune to capture old dreams. However, it is on the other side of the financial fence that things are really exciting, for rather than your income sector being empty you begin the month with Venus, the planet of money not only still here but with the asteroid Juno, the queen of commitment making her first visit in four years.
Held back by a retrograde phase Venus was late to return to your income sector this year and until he leaves on 8th November, she will be working to make her final days as lucrative as possible but also to give you something that you can continue to commit to. For while Venus is preparing to leave Juno is settling in and won't leave until August 2024. In a case of perfect timing, the Moon will move through your income sector from 7th November to 9th November, ensuring your nose for money is sharp and it is there to act as a trigger as Venus leaves on 8th November. You will have a chance to get a better read on money matters when the Moon moves through your financial sector from 21st November to 23rd November.
Health
Pluto's direct turn in your health sector last month saw the focus shift away from the past and onto the future, but as one of the slowest planets in the solar system at the best of times and after months in retrograde motion, he is still barely moving as you move into the new month. It might feel like you are dragging your heels when it comes to taking the initiative, but this is how it is. It is Mercury's return early next month and then the Sun's return a few weeks later that will usher in a more proactive period, by which time Pluto will be gaining speed and you will have the benefit of time to look to the future without the pressure of having to act. You will get a better read on this and on what your body is telling you when the Moon moves through from 16th November to 19th November
---
You may also like