Leo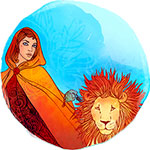 Jul 23 - Aug 22
---
Today's Horoscope
This week
This month
---
Leo horoscope for January 2023
Because the Sun will always spend the first three weeks of January in your work sector, whether at work or with whatever it is that occupies your time, the year will always get off to a busy start. However, a few things are slowing things down or evening things out while also making it easier to find the right balance between work and play. The first is that the year not only begins with Mercury in retrograde motion here in your work sector but with Uranus in retrograde motion in your career sector as well. As if knowing the massive growth that this professional year is destined to bring, they have their anchors out, stopping things from taking off too soon.
Mercury will turn direct on 19th January, a day before the Sun leaves. This will give work and job matters the green light, but it will also keep Mercury here to guide you into Pluto's final months, for after 14 years the planet of change and revolution is preparing to leave in March. It is just four days later that Uranus will turn direct in your career sector, giving career matters the green light. As Uranus is preparing for Jupiter's game changing return in May, where there are delays or things are slow on the job and career fronts it is working in the best interests of the big picture. Despite the slow start, 2023 is destined to be a massive year for job and career matters.
Helping to maintain that balance between work and play is Jupiter, with the planet of luck and expansion in his first full month back in your sector of adventure, travel, learning and discovery. With Jupiter only here until May, he wants to get things moving but he too has a guardian angel in the form of a retrograde planet holding things back. That planet is the dwarf planet Eris, with the warrior princess of the cosmos turning direct here on 12th January. Meanwhile, this is not just an important month on the relationship front but the start of something that will continue through to March with Venus, the planet of love joining Saturn in your relationship sector on 3rd January, just five days before he moves into his final two months here.
Love & Romance
The year gets off to an empowered and special start on the relationship front and with Saturn ending his three year visit in March, this is when the support arrives to bring things home. The Moon returned for its last visit to your relationship sector for 2022 over Christmas, something that you are still benefiting from as you move into the New Year. Saturn is still on his own but as a three year relationship boot camp draws to a close the challenges are behind you or are already known and chances are, you have learnt the hard way what you want from your relationships and what they need from you.
This makes moving into the New Year a chance for a fresh start and ready to take full advantage of this is Venus, with the planet of love returning for an early visit to your relationship sector on 3rd January, two months earlier than last year. Venus is here from 3rd January to 27th January, making this her home for the majority of the first month of 2023. This is the last time that Venus will meet up with Saturn here for another three decades, so she will be working to make it count. Saturn can be a hard taskmaster, but Venus has returned to help you reap the hard work of the last three years.
This is a chance to take your power back, with the relationship gods supporting a chance to commit or to move on. Venus will still be here when the Sun returns on 20th January, turning the solar spotlight onto your relationships. She will also be here when the Moon not only returns on 22nd January but as the first New Moon of 2023. Held back by a retrograde phase Mercury, the planet of communication won't return until next month but you have the dwarf planet Ceres, in her first full month in your communication sector to draw on. Meanwhile, the Moon will make its first visit to your romantic sector for the year from 18th January to 20th January.
Business & Career
Because the Sun will always spend the last 10 days and the first three weeks of each year in your work sector, the solar spotlight is always on your work situation, job matters and options as you move into the New Year. This allows you to move into your 2023 professional year with your eyes open and a clear view of what is in front of you and on the road ahead. However, the Sun is not on his own so there are a lot of different influences in play along with planets with different agendas and timeframes. The most urgent of those planets is Venus, who will not only leave your work sector on 3rd January but won't return until 2024.
Venus began last year in your work sector as well but didn't leave until March, with a much smaller footprint this year but still an important one. This makes it important to start the year listening to your heart, as Venus works to fuel your job confidence, attract opportunities and steer things in a lucrative direction. It is a different story for Mercury, who not only starts the year in retrograde motion here but won't turn direct until 19th January. This is buying you time and that includes time back at the drawing board but also once the Sun leaves on 20th January for this smart and intellectually savvy planet to spend on his own with Pluto.
After 14 years Pluto, the planet of change and revolution will leave your work sector and while he will return a few months later and again next year, these will be trips back to tie up loose ends. Mercury, who returned early last month for what is normally a 14 to 15 day chance to work smarter, get your head in the game, ideas on the table and the communication lines open, will be the last to have contact with Pluto before he too leaves next month. It is after the Sun leaves that Uranus will turn direct in your career sector on 23rd January, something that four days after Mercury's retrograde turn will give this new professional year the green light.
Money
As you move into this new financial year there is likely to be a strong sense of resolve but at the same time a chance to pull back. It was just before Christmas that Jupiter, the planet of luck and expansion not only left your financial sector but for the third time since returning in 2021 and for the second time in 2022. In all, Jupiter moved in and out of your financial sector three times since returning in May 2021, each time spending time with Neptune, the planet of dreams who after returning in 2012 is now in his final three years here. This is significant because in March Saturn will return to begin a three year visit.
This time Jupiter is not coming back, but when he left in December he left you with a sense of what's possible and two planets that are helping you to hold onto this. As well as Neptune, you also start the year with the asteroid Juno, the queen of commitment in your financial sector. Juno returned in April for what should have been a three month visit but stayed on to ensure she was still here when Jupiter dipped back in late last year. This is helping to forge a commitment to turning your financial dreams into reality and while Juno will leave on 13th January, it is the commitment and not the follow through that matters. That is where Saturn will come in, for on 8th March he will return and for the next three years he and Neptune will work to turn dreams into reality.
Juno's departure will leave Neptune on his own until Venus returns on 27th January, with the month ending with the planets of money and dreams joining forces. This comes just after the Moon will make its first visit to your financial sector for the year from 24th January to 26th January, with a chance to check in and ensure your financial instincts and imagination are fuelled and you are emotionally and intuitively engaged. Meanwhile, with no planetary activity on the income side of the financial fence after the dwarf planet Ceres left your income sector last month, the Moon's return from 11th January to 13th January can sharpen your nose for money and act as a trigger.
Health
Because the Sun will always spend the last 10 days and the first three weeks of each year in your health sector, the solar spotlight is always on your health needs, situation and matters as you move into the New Year. This is something that there is no getting away from and as the Sun keeps it real, everything is obvious from the start. However, this also allows you to see through the hype of having to make resolutions just because you feel you should. Instead, until leaving on 3rd January Venus is making it more about a desire to look and feel good, something that can keep you motivated. It is just as the Moon returns for its first visit to your health sector for the year that the Sun will leave, giving you an intuitive read on what your body is telling you while you also have your eyes open and head out of the sand.
---
You may also like