Dragon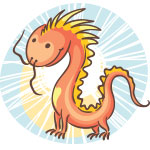 2012, 2000, 1988, 1976, 1964, 1952
---
Nov 30, 2023
Dec 1, 2023
Dec 2, 2023
---
Thursday, November 30, 2023
You need to keep your feet firmly anchored to the ground even if you feel self-confident and think you are able deal with any situation or conflict. Your behavior will be seen as arrogance and boastfulness earning you very little sympathy from your colleagues. Make sure you are just as eager to consider the opinions of others and remain ready to compromise at all times.
Dragon Weekly Horoscope: Nov 27 to Dec 3, 2023
Monday's Full Moon brings you to the halfway point in the month of the Pig but also the point when the Moon is at the very peak of its potency. This is the most potent point in the month of the Pig, a month that for the Dragon is all about change and transformation but also a chance for some reprogramming of the things that we do subconsciously without thinking about them. This means examining habits and our automatic responses to things and especially when it comes to money matters or things that we depend on, on a daily basis. Yet this is also a chance for more personal change while being aware that you can't change what you can't see.
Dragon Monthly Horoscope: November 2023
The New Moon on 13th November will make this a month of two halves. Less because this is when any lunar month will end and the next one will start and more because of the nature of the months themselves. For the Dragon, the month of the Dog isn't the easiest of months, mostly because the Dragon and Dog are opposing signs and because at the halfway point in each personal 12 month lunar cycle its job is to point out where you may have veered off course. By the time the month of the Pig and its focus on change and transformation begins, you will be ready for the chance this brings for a reset. This should also be a good month for money matters and especially with its friend the Year of the Rabbit in charge.
19

48

85

42

78

9

41

37

86
Power Numbers: 23, 30, 40, 47, 49, 58
Friendly Signs: Pig & Tiger
Beware of: Dog
Colour of the day: Misty Rose
Born Today: Jonathan Swift, Mark Twain, Winston Churchill, Virginia Mayo, Shirley Chisholm, Dick Clark, Abbie Hoffman, Billy Idol, Ben Stiller
---
You may also like