Dragon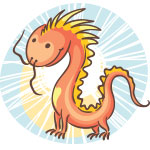 2012, 2000, 1988, 1976, 1964, 1952
---
Dec 1, 2021
Dec 2, 2021
Dec 3, 2021
---
Thursday, December 2, 2021
You come across assertively, competitively, and energetically now, so much so that you may arouse others' animosity. You don't want to slow down or accommodate other people's needs, and resent it hotly if your own desires have to take a back seat to others' will and wishes. This is a time for positive, decisive action on your part, forging ahead, taking the initiative.
Dragon Weekly Horoscope: Nov 29 to Dec 5, 2021
This is one week that is saving the best until last, with Saturday's eclipsing New Moon ushering in the adventurous month of the Rat. This is something that you could start to feel as soon as you move into the weekend, with a Rat Moon ready to get this adventurous month off the ground. However, for the Dragon, this is not just an adventurous month but as the Rat is part of your triad of affinity, life will flow more smoothly under its influence. Until then, the final days of the month of the Pig offer a chance to get on top of money matters but also to pay attention to its focus on change and transformation. A Pig Moon on Thursday and Friday will help with that.
Dragon Monthly Horoscope: December 2021
With the New Moon falling so early in the month, it is just the tail end of the month of the Pig that is running its course at the start of the month. With its focus on money matters but also change and transformation, this puts this upfront before the eclipsing New Moon on 4th December ushers in a significant sea change. Starting on a total solar eclipse rather than an ordinary New Moon will ensure that the adventurous month of the Rat gets your attention from the start. As the month of the Rat will run through to early January, the year will end under the Rat's adventurous influence and that includes over the holiday period. Knowing that 2022 is likely to get off to a busy start, the Rat is encouraging you to make hay while the sun shines.
48

19

67

72

78

27

75

58

37
Power Numbers: 2, 6, 12, 23, 32, 56
Friendly Signs: Tiger & Monkey
Beware of: Rat
Colour of the day: Dark Goldenrod
Born Today: Georges Seurat, Nikos Kazantzakis, Ruth Draper, Maria Callas, Julie Harris, Lucy Liu, Britney Spears
---
You may also like