Virgo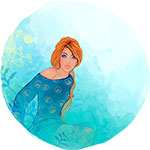 Aug 23 - Sept 22
---
Today's Horoscope
This week
This month
---
Virgo Weekly horoscope for Jan 30 to Feb 5, 2023
In your face from the start will be two significant cosmic aspects that both peak on Monday, drawing your attention in two very different directions. Fortunately, the Moon will give you a deeper read on both and also on how to balance the two moving forward, for while they peak on Monday they are both just the tip of an ongoing iceberg. The Moon will leave an adventurous part of your chart on Monday but not before a friendly aspect between Uranus here and Mercury in a fun, playful, romantic and creatively charged part of your chart peaks. This is the third time they have come together in just six weeks but this time, both are in direct motion and ready to move things forward. By the end of the day the Moon will not only be in your career sector but just as a friendly aspect between Mars here and the Sun on the job front also peaks. This will kick off an important few days across the income, work and career fronts, all while the playful, creative and adventurous side of life's fence remains just as active.
Love & Romance
There are some friendly stars on both the romantic and relationship fronts this week, though with the love and relationship gods having turns. To begin with, while Venus is moving into her first full week in your relationship sector, the focus is more on matters of the heart. The week begins with Mercury, now in his last full week in your romantic sector once again at a friendly aspect to Uranus, seven days after his direct turn in your romantic sector. This is the third time in just six weeks that Mercury and Uranus have come together, each time bringing the spirit of romance and adventure together. The difference this time is that they are now both in direct motion, ready to move things forward. It is later in the week that Venus will move into a friendly aspect to the South Node in your communication sector, something that will peak on Friday. This is something that will make it easier to keep the communication lines open at the time but is a reminder of the support that is always there to draw on.
Business & Career
Just by returning to your career sector on Monday was going to put the Moon in the right place at the right time, fuelling your professional instincts and imagination just as you move into the new working week. However, the timing is even better when the Moon returns just as a friendly aspect between Mars here and the Sun in your work sector peaks. The Sun will always spend the first three weeks of February in your work sector, with the solar spotlight always on your work situation and job matters at this time of year. However, rarely with any planetary activity on the career front and let alone Mars. It has been 15 years since you last had Mars fuelling your professional passions, fighting and competitive spirit at the time. This might not have been on full display while Mars was in retrograde motion, but this first visit since his direct turn is firing things up again. Thanks to a friendly aspect to the dwarf planet Ceres, this will get the week off to a good start across the income, work and career fronts.
Money
While there is a lot of energy on both sides of the financial fence and potentially some tension, this is more a chance to establish your financial needs and priorities and especially when it comes to a balance between money coming in and money going out. This is a big year for financial growth and expansion and with Jupiter starting to pick up speed and all four planets in your financial sector now in direct motion, this pace and excitement of this new financial year is picking up. The only fly in the ointment, if you can call it that is a clash between Jupiter and the dwarf planet Ceres in your income sector, which will peak next Monday but will be noticeable by the time she turns retrograde over the weekend. Ceres begins the week at a friendly aspect to the Moon as it not only passes through your career sector but as the stars align on the job and career fronts. Ceres is not focused on the money and more on understanding your income needs and priorities, something that is helping to keep things in perspective both financially and professionally.
Health
While Venus, the planet of beauty left your health sector on Friday, her legacy not only lives on, but she is the inspiration and the motivation for a new call for action. Venus left you with the desire to look and feel good but with the Sun still here and with the solar spotlight still on your health needs, situation and matters, a friendly aspect to Mars that peaks on Monday is the inspiration to start walking the talk. Venus was free to focus on the desire without having to overthink the when, where and how and even now, until Mercury returns later next week you can move forward without a concrete plan.
---
You may also like