Leo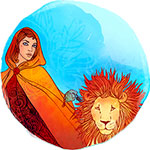 Jul 23 - Aug 22
---
Today's Horoscope
This week
This month
---
Leo Weekly horoscope for May 23 to May 29, 2022
This week's stars couldn't be more diverse, but they are also a taste of things to come. It was the Sun's departure from your career sector over the weekend that took the solar spotlight off your career and professional situation, matters and options, something that usually brings you to a point in each professional year when things start levelling off. However, with Mercury retrograding back in on Monday, Venus returning over the weekend and Mars approaching his first visit in two years, things will continue to evolve. However, with Mercury in retrograde motion and Pluto now in retrograde motion in your work sector, as they come together midweek their focus is more on the past, second chances and untapped job and professional potential. This comes just as the Moon and Mars join Jupiter in an adventurous part of your chart, making it clear that life can no longer be all work and no play.
Love & Romance
The week begins with the Moon having just left your relationship sector, with this last visit before Saturn turns retrograde later next week a chance to become more emotionally engaged and to get a sense of a slower and more deliberate approach. Saturn is the planet that will keep your relationships anchored and for the rest of the year will ensure things aren't swept under the carpet. However, slowing to a crawl there is no longer the urgency and instead, it has become more about the journey. Meanwhile, it is midweek that the spirit of romance gets a boost when the Moon and Mars both return to an adventurous part of your chart just days before Venus is due to leave over the weekend. This will give Venus' mission to bring the spirit of romance and adventure together a serious boost while bringing the planets of love and passion together here for the first time in over a decade. In the heart of the working week, this also sends a reminder that life can't be all work and no play.
Business & Career
The Sun's departure from your career sector over the weekend may have taken the solar spotlight off your career and professional situation, matters and options, as it does at this time every year, even without Mercury retrograding back in on Monday things would continue to evolve. Held back by a retrograde turn late last year, Venus hasn't even returned to give your heart a voice, fuel your professional confidence, attract opportunities and steer things in a lucrative direction. Venus will return over the weekend but with Mars drawing closer to his first visit in two years, even this is just a stepping stone. Weeks after leaving, Mercury will retrograde back in with a chance to spend time back at the drawing board before Venus returns to begin the next phase. The Moon's return on Friday means that it will be here, fuelling your professional instincts and imagination when Venus returns and as Mercury moves into his final weekend in retrograde motion.
Money
Beginning the week with the Moon in your financial sector will always be an advantage, fuelling your financial instincts and imagination from the start. In any week that would be an advantage but with Mars leaving on Wednesday, this will ensure you are emotionally and intuitively engaged as the warrior planet of the cosmos works to make the final days of his six week visit count. What began with Jupiter's return five months earlier comes down to Mars' final days and how his financial passions and fighting spirit can provide the motivation to take your financial power back. Yet as the Moon moves through, leaving just a few hours before Mars on Wednesday it will also align with Neptune and the asteroid Juno, one the planet of dreams and the other the queen of commitment. These are the planets that here for the rest of the year, will ensure you stay committed to the dream and to the journey ahead.
Health
While the Moon left your health sector just as we were moving into the weekend, there has been time since then to unpack the insight and messages this left you with. The Moon returns every four weeks and while this is always an important chance to listen to what your body is telling you this visit was especially important. As the Moon's first visit since Pluto's retrograde turn here, this was a chance to get a read on a greater need to pace yourself and especially when it comes to knowing when to keep your work hat on and when to take it off. You can no longer afford to burn the candles at both ends.
---
You may also like