Leo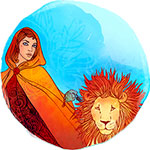 Jul 23 - Aug 22
---
Today's Horoscope
This week
This month
---
Leo horoscope for May 2022
There is a mix of the expected and the unexpected this month and as a result, this will create a varied and exciting month. The expected is that the Sun will always spend the first three weeks of May in your career sector and as is expected at this time of year, Pluto will be in his early days in retrograde motion in your work sector. Since Pluto's return in 2008, he has always spent from April to September in retrograde motion, turning retrograde just as the Sun is returning to put career matters in the spotlight. This allows you to maintain your professional momentum while the focus shifts from work and job and onto career matters.
Also expected is the Sun's return to your friendship sector on 21st May, with Mercury not only starting the month here but a retrograde turn on 10th May will keep the planet of communication here until 23rd May. Normally here for just 14 to 15 days, this will see Mercury spend over three weeks here, before returning again next month once he turns direct. While the dates may vary, at some point in May the focus will shift onto your social life, friendship, teamwork and networking and Mercury will be a part of this.
It is the unexpected that is set to not only make this an exciting month but will change the dynamics of the year itself. It begins on 3rd May when held back by a retrograde phase Venus will finally return to your sector of adventure, travel, learning and discovery on 3rd May. This in itself is good news but not game changing, though what happens next is with Jupiter, the planet of luck and expansion returning just eight days later on 11th May. By the end of the month, even Mars will be here, returning to fuel a passion for adventure and a hunger for life's richer experiences from 25th May. With Jupiter here until October, this is anything but a temporary diversion.
Love & Romance
Venus, the planet of love is speeding up and after spending the early months of the year in the same part of the sky she is speeding through and will make two moves this month. However, while Venus will start the month more focused on money matters and will end the month more focused on your professional game, she will spend the majority of the month in an adventurous part of your chart. With no planetary activity in your romantic sector, having the planet of love here is the next best thing and from her return on 3rd May to her departure on 29th May, she will be on a mission to bring the spirit of romance and adventure together.
This will get a boost when the Moon makes its monthly visit to your romantic sector from 16th May to 19th May, with these romantically charged lunar vibes forming a friendly aspect to the planet of love as they pass through. This comes just days after Jupiter's return to an adventurous part of your chart on 11th May, with Mars returning on 25th May to ensure that even when Venus leaves the spirit of romance and adventure is in safe hands. While Venus is just passing through, this is the start of something that will continue to thrive during the middle months of the year.
Meanwhile, with no planetary activity in your relationship sector, the Moon's return from 21st May to 23rd May will be a valuable chance to check in. This comes just as Saturn is spending his first full month on his own in your relationship sector and after a parade of planets have moved through over recent months things are settling into a more stable and steady phase. However, it was Venus and Mars' departure earlier last month and the asteroid Juno, the queen of commitment and especially commitment to your relationships' departure late last month that has left you with a better sense of what you want from your relationships and what they need from you.
Business & Career
Because the Sun will always spend the first three weeks of May in your career sector, it is a given that the solar spotlight is on your career situation and matters at this time of year. However, there is not only a lot more going on this year but the professional dynamics themselves are shifting, with all this evident as you move into the new month. From the start, 1st May is significant for several reasons. This is Pluto's first full day in retrograde motion in your work sector, bringing you to a point in this professional year when work and job matters are pulling back and moving into review mode, just as career matters are gaining momentum.
Meanwhile, the Moon not only begins the month in your career sector but aligned with the Sun to create a New Moon. However, while there will always be a New Moon at some point during the Sun's month long visit, the North Node's return in January turns this into a solar eclipse. Starting the month on an eclipsing New Moon is giving career matters some real momentum from the start. Meanwhile, it was Mercury's departure in the closing hours of April that also allows you to begin the month with the means to work smarter, keep your head in the game, ideas on the table and the communication lines open.
This isn't the last you will see of Mercury, with a retrograde turn on 10th May seeing him retrograde back in on 23rd May, two days after the Sun leaves. Mercury will still be here when Venus returns on 29th May and with Mars set to make his first visit in two years not long after she leaves, this will provide ongoing momentum and continuity. While things are starting to move on the career front the pace will continue to pick up for several months. With work and job matters retreating and career matters expanding, the Moon's visits are a valuable chance to check in with both. After leaving your career sector on 2nd May and wrapping up the eclipsing New Moon, the Moon will come full circle from 27th May to 30th May. Meanwhile, the Moon will make its first visit to your work sector since Pluto's retrograde turn from 19th May to 21st May.
Money
It was over the course of April that not only the number of planets in your financial sector increased dramatically but just as Jupiter and Neptune, the planets of luck and dreams aligned. It was earlier last month that Venus, the planet of money returned followed by Mars nine days later and then the last to return was the asteroid Juno, the queen of commitment late last month. All five planets are still here as you move into May, allowing you to move into the new month with a dream team and with a myriad of resources to draw on. That you also begin the month with Venus and Jupiter, the planets of money and luck aligned also gets the month off to an auspicious start.
With Venus leaving on 3rd May and Jupiter on 11th May, they will be working to make their final days here count and especially when it comes to daring to believe in what's possible. Luck is on your side, but you also have planets who will stay on to ensure you don't rely on this entirely. One of those planets is Mars, who until leaving on 25th May will continue to fuel your financial passions and fighting spirit while giving you the drive to take your financial power back. However, the planet that could ultimately become the most important is, for now, the smallest and most insignificant.
It was the asteroid Juno, the queen of commitment's return late last month that has given you a sense of resolve, but she is overshadowed by the larger and more prominent planets. However, as they move on Juno will stay and not leaving until January 2023, once the influence of the other planets wane she will still be here, keeping you committed. As dreamy Neptune will also stay on, that means staying committed to the dream. The Moon won't return to your financial sector until 23rd May but will ensure your financial instincts and imagination are fuelled in Mars' final days, with both leaving on 25th May. Meanwhile, with no planetary activity on the income side of the financial fence pay attention as the Moon moves through your income sector from 10th May to 12th May.
Health
It was in the final hours of April that Pluto not only turned retrograde in your health sector but has come to a complete standstill in order to make his U turn. As the only planet in your health sector, this is calling on you to slow down and to pace yourself. Because Pluto will spend the next five months in retrograde motion but also because this is his last full retrograde phase before leaving next March, this is the start of an important review phase. Normally this is about looking back over recent months but as Pluto has been here since 2008, this will be a more thorough review. The Moon's return to your health sector from 18th May to 20th May will be a valuable chance to check in with what your body is telling you but also to get a feel for Pluto's new retrograde phase.
---
You may also like